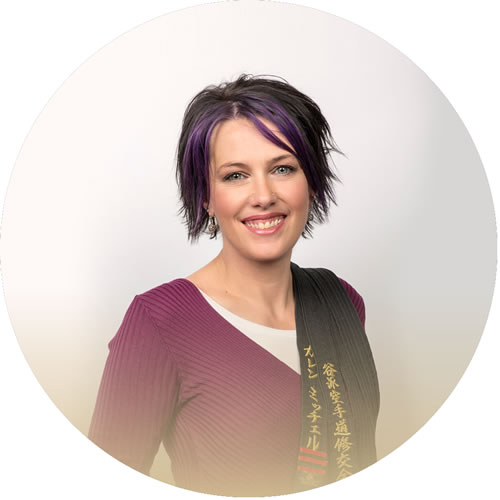 Karen Gately
Founder, Karen Gately, is a passionate optimist with unwavering belief in the power of the human spirit. An author, speaker, advisor and educator in the fields of human performance and leadership, she brings a fresh perspective to what it takes to be a successful manager of people.
Her approach is heavily influenced by the 25 years she spent training and teaching karate. And as a 3rd dan Black Belt she can be very persuasive when she needs to be! Karen really does have a lot to say so it's lucky for her that she does what she does and it's lucky for us that she's great at it! Her insight and thought leadership is easily accessible being an author of two books, regular contributor to business and lifestyle publications and a frequent guest on national television and radio.
Outside of work Karen forms an amazing partnership with her husband Kevin and their three children: Jordan, Callan and Tamsyn, as well as their two dogs Peaches and Obi. They are an amazing family who genuinely enjoy each other's company and in the summer months you can often find them enjoying the beach lifestyle.