Imagine the possibilities if business leaders focused on nurturing the human spirit.
'The human spirit is not often talked about in the office, but my experience suggests that it should be. The disciplines and inner strength I found from being immersed in karate for nearly 20 years have immeasurably influenced my approach to developing and empowering the spirit of people at work.'
—Karen Gately, Founder, Corporate Dojo.
The Corporate Dojo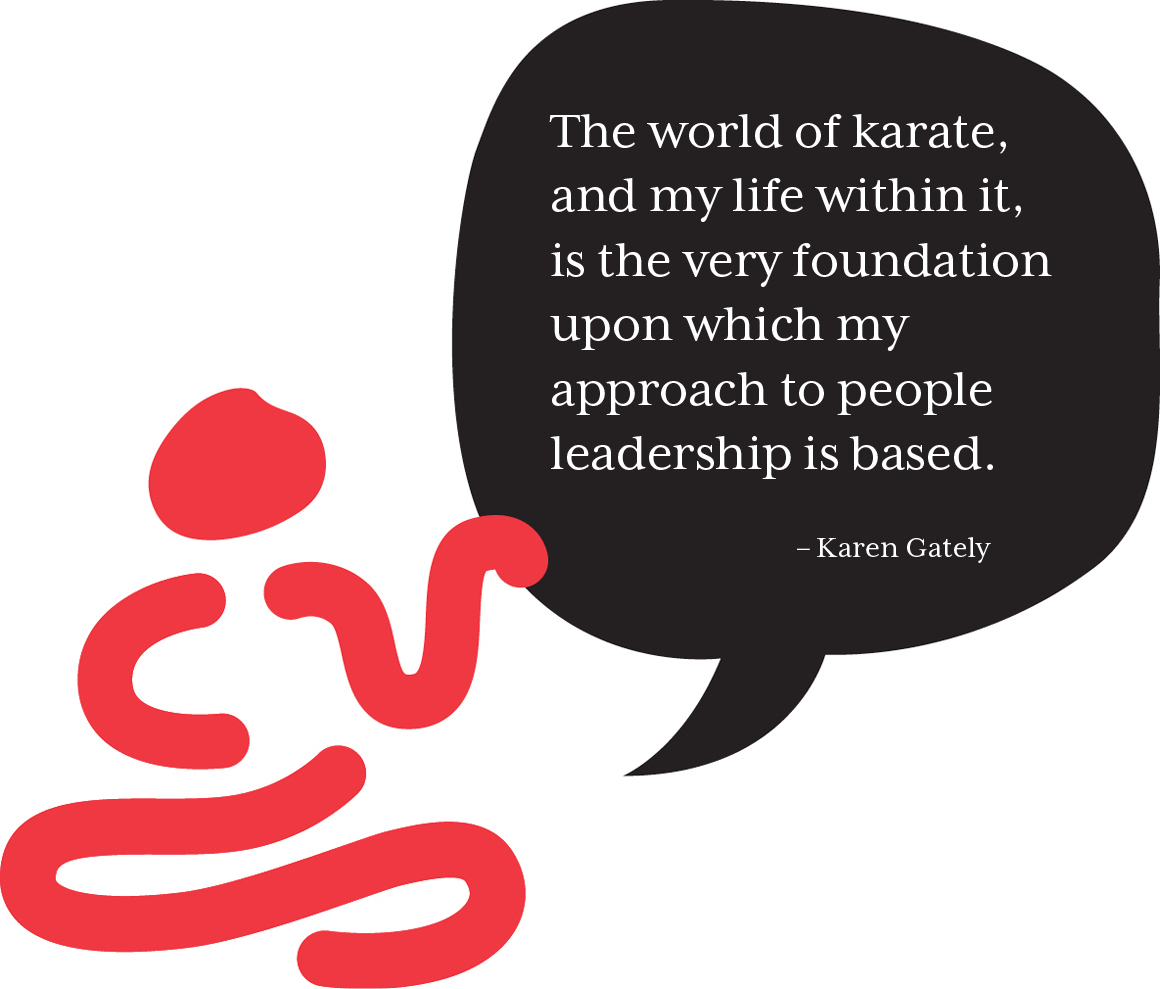 Leading teams to extraordinary standards of performance takes tapping into both talent and spirit, and yet so many leaders fail to do that well.
Dojo means 'place of the way' in Japanese. Dojos were originally halls of meditation and prayer and later became associated with schools for martial arts and spaces for immersive learning.
At Corporate Dojo, we have taken on the ambitious task of healing the world by inspiring and enabling people to be better leaders of themselves and others.
We strive to create a global movement that champions leaders who have the guts to acknowledge their shortcomings and the zeal to be the best version of themselves.
At the 'Dojo', we create space for business leaders and managers to stop, reflect and be mindful.
To help them achieve their peak potential by creating a non-conventional and safe environment for them to learn, to experiment and to master being better versions of themselves. And to inspire and give them the knowledge and tools to foster the spirit of their people.
Sound like the fresh approach you and your organisation needs?
Come and train with us!
'The martial arts teaches you to be the best YOU and to help others along the path of learning and life mastery. That's a big part of what we want to teach leaders.'
—Karen Gately, Founder, Corporate Dojo.
'Corporate Dojo led the development of significant cultural and leadership capability improvements. The energy and passion which the team brought to this engagement was singularly instrumental in a positive, significant shift in both ATQ's culture and accountability of leadership.'
—David Marshall – Chairman, All Trades Queensland